Woorden en beelden, gesuggereerde verhalen
| Gepost op: | Categorie:
Woordenaar
Een artikel (ja, in het Engels) op Linkedin over een speciaal project met fotografen Koen Broos en Yasser Booley (Zaf), nu al wat jaren geleden, maar nog steeds relevant. In opdracht van Africalia en de stad Gent met lagere school De Kleurdoos in Ledeberg en Capricorn secondary school in Kaapstad (met Assitej). Klik op de foto of de link onderaan.
"The machine is a fan of 64 labels that will give the building blocks of the a story. But the story is only predefined in a suggestive way. There are eight categories, building blocks like: 'someone', 'someone else', 'somewhere' or 'and suddenly'."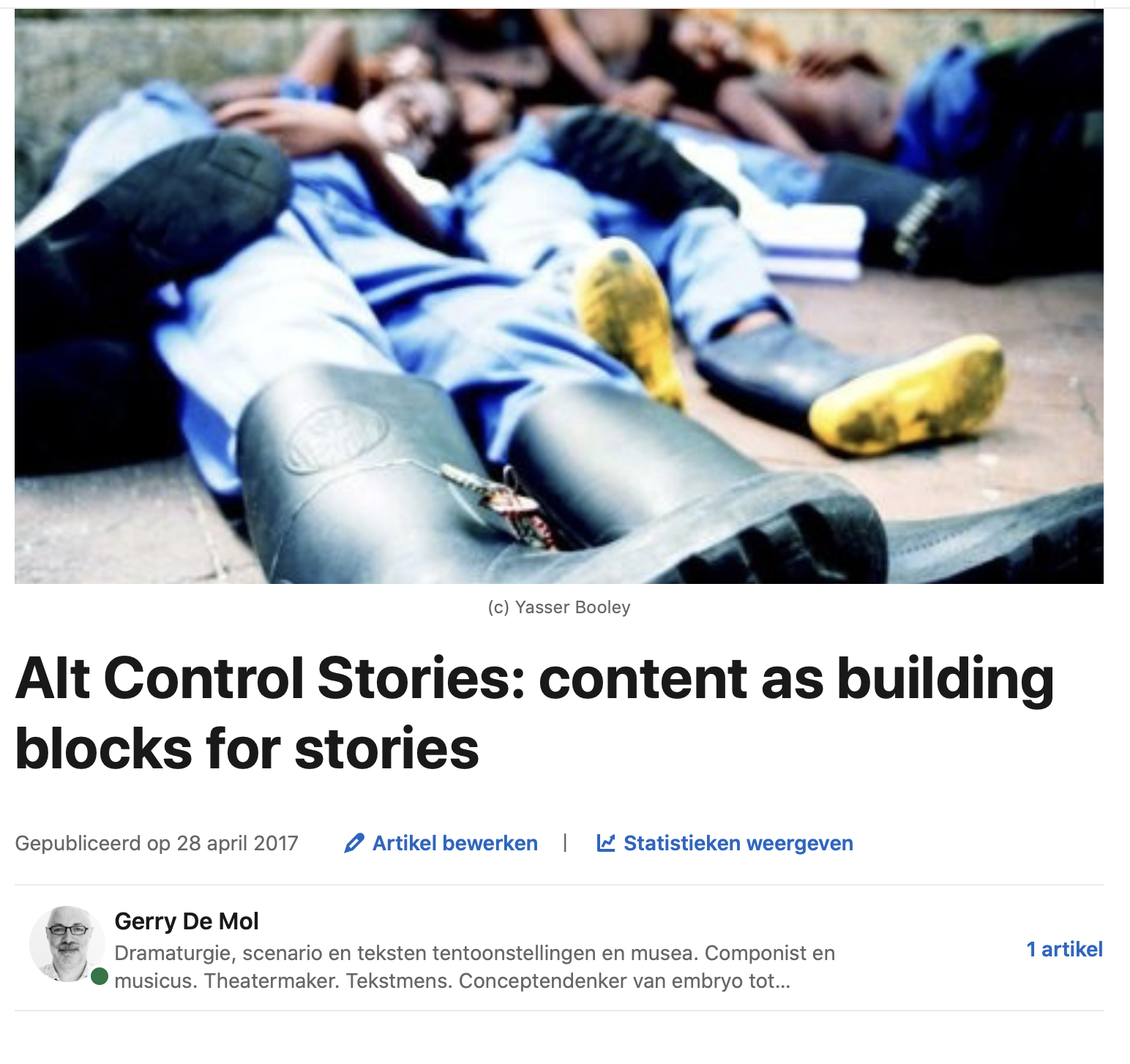 Lees het artikel hier of klik op het beeld
Meer weten? Mail me. bel me. Roep me. Link me.